Realising the Granic® potential
GCR Group's Granic® range of mineral masterbatches are already gaining the attention of UK plastic processors who want to achieve greater manufacturing efficiency and a reduction of their carbon footprint.
By utilising feed-stocks, such as calcium carbonate (CaCO3) and talc, within a polymer carrier at concentrations of up to 88%, Granic allows processors to partially replace the over all polymer content of a material with a significantly lower carbon alternative.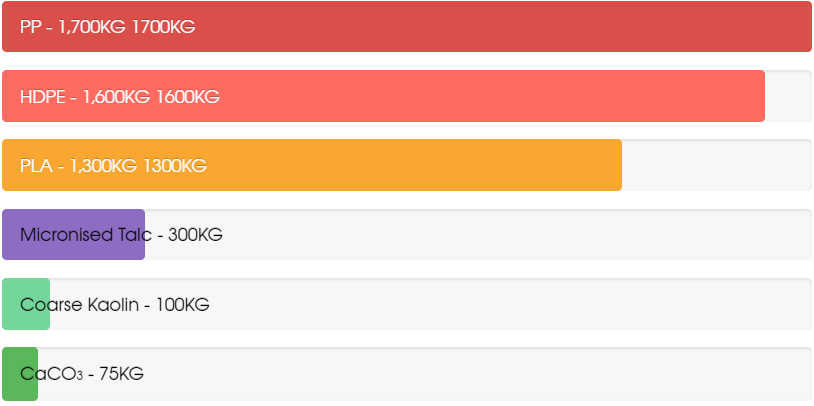 Granic® is less than 25 percent dependent on oil for its production and has a significantly lower carbon footprint than polymer.
Processing & Sustainability Benefits
Granic can be loaded at high levels without any detrimental effect to the processing method being used. This is due to GCR's advanced mixing technology, which results in materials with ultra low melt flow resin carriers.
The additive can be added to almost all types of polymers, including polyethylene (PE), polypropylene (PP), polystyrene (PS) and ABS without compromising the carrier materials recyclability.
Granic also makes it possible to process materials at a lower temperatures, allowing processors to reduce their energy consumption, delivering both environmental and cost benefits.